Axis
Axis Camera Station – ACS is a video management software for surveillance specially developed for small and midsized installations. Retail stores, hotels, schools and manufacturing industries are just some of the companies that enjoy full control and protection of their premises and can quickly take care of incidents. All to make businesses run more smoothly. AXIS Camera Station matches our other network video products and features to offer you a complete, flexible, safe and reliable system.
Axis Access Control – Access control from Axis is not only open, it's agile. When planning your access control solution, you get flexibility for both today's needs and tomorrow's. Like other Axis solutions, our access control products don't tie you to proprietary or pre-approved hardware and software. So you can mix, match and integrate best-of-breed options. Whether you have a smaller installation or a large number of doors and complex access rules, you can be truly proactive – and find the optimal way to meet your access control challenges.
VAPIX – VAPIX is an open API developed by Axis, by leveraging VAPIX Vaxtor is able to integrate and utilise all inbuilt events, notifications and actions supported by any Axis product.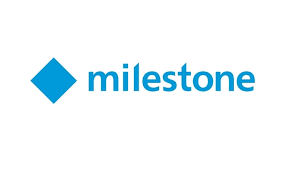 Milestone
XProtect's open platform architecture has fostered an ever-expanding community of camera manufacturers, application providers and software developers, all working to create integrations and extensions to XProtect. Building your video installation on XProtect gives you the opportunity to leverage this community and its thousands of integrated solutions, so you can add additional value and capabilities to your system.
Mobotix
MOBOTIX IP video systems have been optimized for remote applications and cloud-based technology because the cameras can reduce the bandwidth of the video by scaling the size and the frame rate. Image details are still available thanks to the onboard virtual PTZ functionality. The cameras store high-resolution video onboard and deliver on demand low-bandwidth live images and also low-bandwidth playback. Additionally, MOBOTIX cameras can manage an event-driven video ring buffer via network or Internet. The live channel and the recorded video are highly secured because the video encryption is already done inside the camera.

Pelco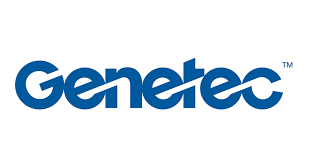 Genetec
Security Center is the unified security platform from Genetec that blends IP security systems within a single intuitive interface to simplify your operations. From access control, video surveillance, and automatic license plate recognition to communications, intrusion detection, and analytics, Security Center empowers your organization through enhanced situational awareness, unified command and control, and connectivity to the cloud.

Network Optix
Nx Witness VMS is a lighting fast, easy to use, cross-platform IP video management system (VMS) / video surveillance software designed to discover, view, record, and manage IP video cameras so you can monitor, analyse and react to critical events in real time.