License Plate Recognition Software embedded within camera processors
The highly advanced Vaxtor LPR engine originally developed for PC platforms is now available embedded in both Axis and Mobotix cameras providing real-time recognition of license plates and essential meta-data.
Embedded License Plate Recognition systems decrease network bandwidth and hardware costs whilst increasing reliability and resilience in your system. Developed to be utilised on real-world networks and removing single points of failure, an edge-based approach to your traffic system ensures the highest level of performance while decreasing the Total Cost of Ownership.
VaxALPR On Camera provides Black / White list functionality inside the camera ensuring that access control and local alerts can still function at all times. Additional meta-data including direction of travel, country, plate type, time, date, GPS position, confidence etc. and the ability to add on MMC (Make, Model and Colour recognition) and VClass (Vehicle type classification) can power your edge-based traffic systems.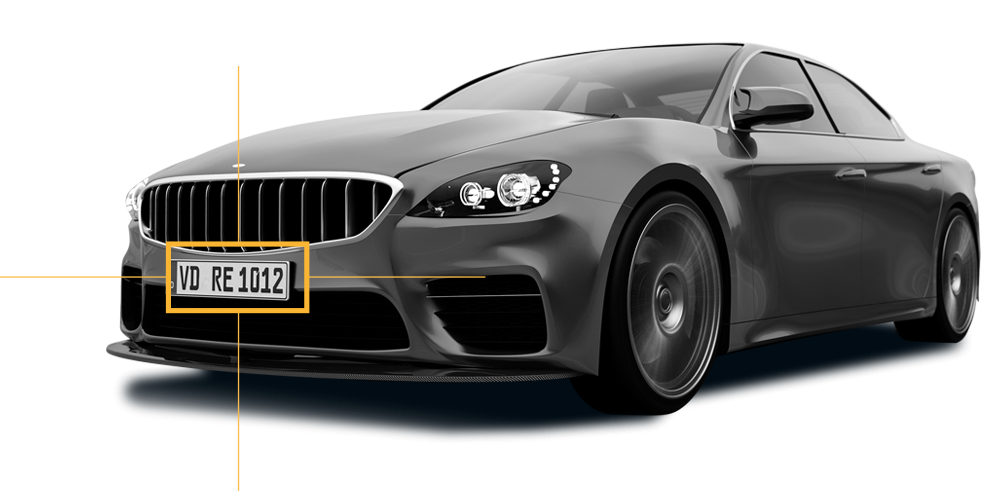 Features & Benefits
High Accuracy:

Recognition rate above 99%

High Speed Operation:

Up to 200kph

Multi-mode Operation:

+ Triggered mode: used in parking or scenarios controlled by loops, beams etc.
+ Free-Flow mode: continuous mode – all plates read & reported in real time

On-board Databases:

Basic white/blacklists are embedded in the camera and available through web management, CSV import and via API

Complex Scenario Support:

Directional filtering, Regions of interest and direct I/O support enable filtering and actions using polygons, inclusions, exclusions and direction.

Plugins:

Expandable, modular options allow the system to grow with you and your customer including ADR (dangerous goods), speed, make, model, colour and classification of vehicles.
Results in real time
Camera includes:
Embedded lists
Edge actions I/Os etc.
Data reported includes:
License plate, date & time etc
Country, State, Type of plate etc
Direction of travel, Region of Interest ID etc
Full and Sub-image of plate (plate patch)
Position of plate within original image
Reporting options:
Helix/Vaxtor protocol
Milestone/Genetec Analytics Events
VAPIX/ONVIF protocol
MXMSG/MxMC Smart Data
XML or JSON object through HTTP/HTTPS
UTMC and many others…
VaxALPR High Speed Neural Networks
Vaxtor specialise in advanced OCR neural networks optimised to run at speed on any platform.
Designed specifically to combat real-world and real-camera constraints VaxALPR products bring dedicated ALPR camera functionality to any CCTV installation.
Global Solution

– Over 150 countries supported – Latin, Arabic and Thai fonts

Trusted cost-effective software

– Currently deployed as part of major projects around the world

Market leading support and reliability

– Three regional offices covering EMEA, the Americas and Asia Pacific
Global leading software enabling